Getting Started
At Lehigh Valley Website Design & Hosting we hear the same things over and over from prospective clients . . . "I don't understand any of this stuff." "I have no idea what any of this means." "What is hosting?" "This is so confusing." You get the picture and may identify with some of these statements.
To those of you new to the website game, we've drawn a comparison on purchasing a website to buying a Mobile Home.
Step 1: Registering your domain address (your .com)
- Think of this as purchasing your mobile home. Just as a bank would do the paperwork for a mortgage on a "Mobile Home" for you, we can do the paperwork to register your domain. Already have your domain name registered? We'll transfer it for you to our server at no charge.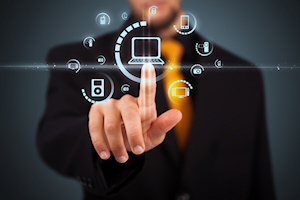 Step 2: Hosting
Now that you have your new "mobile home," you still need a place to "park" it. You need a place where the rent is affordable, but provides you with everything you need. Lehigh Valley Website Hosting rents you space in our "lot." We put your address on the Internet, so that when someone wants to visit, they just type in your domain address and they're at your site. This is also where your website mail is delivered, so Lehigh Valley Website Hosting is even your answering service!

Do we own your "Mobile Home?" Absolutely not - if ever you want to move to a different lot (but why would you want to?!), that is your right. The domain address is registered to you. You are the "Registrant" (the owner), and you can move your name anywhere you'd like.

Step 3: Designing your website
Think of us as your interior designer . . . you may have some ideas on the colors or the "feel" you'd like. We strive to develop a website presence that showcases your business. We will gladly use any logos, pictures, graphics and text that you would like on your site.

Logos: Logos are an essential part of branding your business.
Your website needs a great, eye-pleasing logo to set the tone, feel and colors. Don't have a logo? Need yours update? LV Website Design offers a special logo package when you purchase a website, click HERE to view our logo work.

WE DO EVERYTHING POSSIBLE TO MAKE SURE THAT YOU'RE COMFORTABLE IN YOUR NEW INTERNET HOME!