E-Commerce
Lehigh Valley Website Design offers a shopping cart who's versatility and ease of use surpasses any shopping cart program we've seen, for both you the owner, and for your customers. Have you ever tried to make an online purchase only to end up frustrated and confused as the shopping cart bounced you around from one page to another?? Then ending with a checkout page that required so much information you felt as though you were applying for a mortgage?!
We've been there, making us decide that we wanted to offer a shopping cart for people who just wanted to place an order quickly & simply without the frustration and confusion. Our Shopping Cart is extremely user - friendly and makes shopping at your online store an easy and relaxing experience. Your customers will be well pleased.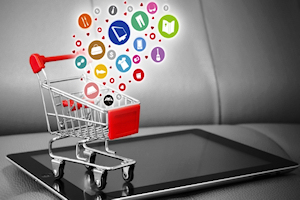 And you have complete control of your program.
No need to call us each time you want to change a word or a price. No computer knowledge is required, you simply login to your password protected Shopping Cart database that we develop and customize specifically for your site, enter your information, click a button, and the new product is now online and ready for purchase.
Any additions, deletions, or changes are done entirely by you.
Want to expand your online store by adding a new category? No problem! Need to add new fragrances, colors, or any other choice to your existing line? Easy! Want to change the name of an item, or re-name the size?? Simple! Just type the new information into your database, click the update button, and you're done, saving you time and money.
Our pricing structure is considerably lower and much less complicated than other e-commerce packages we've researched, making it understandable and affordable. We make sure that you're completely versed in and comfortable with your new shopping cart program before we call the job complete. Have questions later? We're located right here in the beautiful Lehigh Valley, so you know we're here whenever you need us.